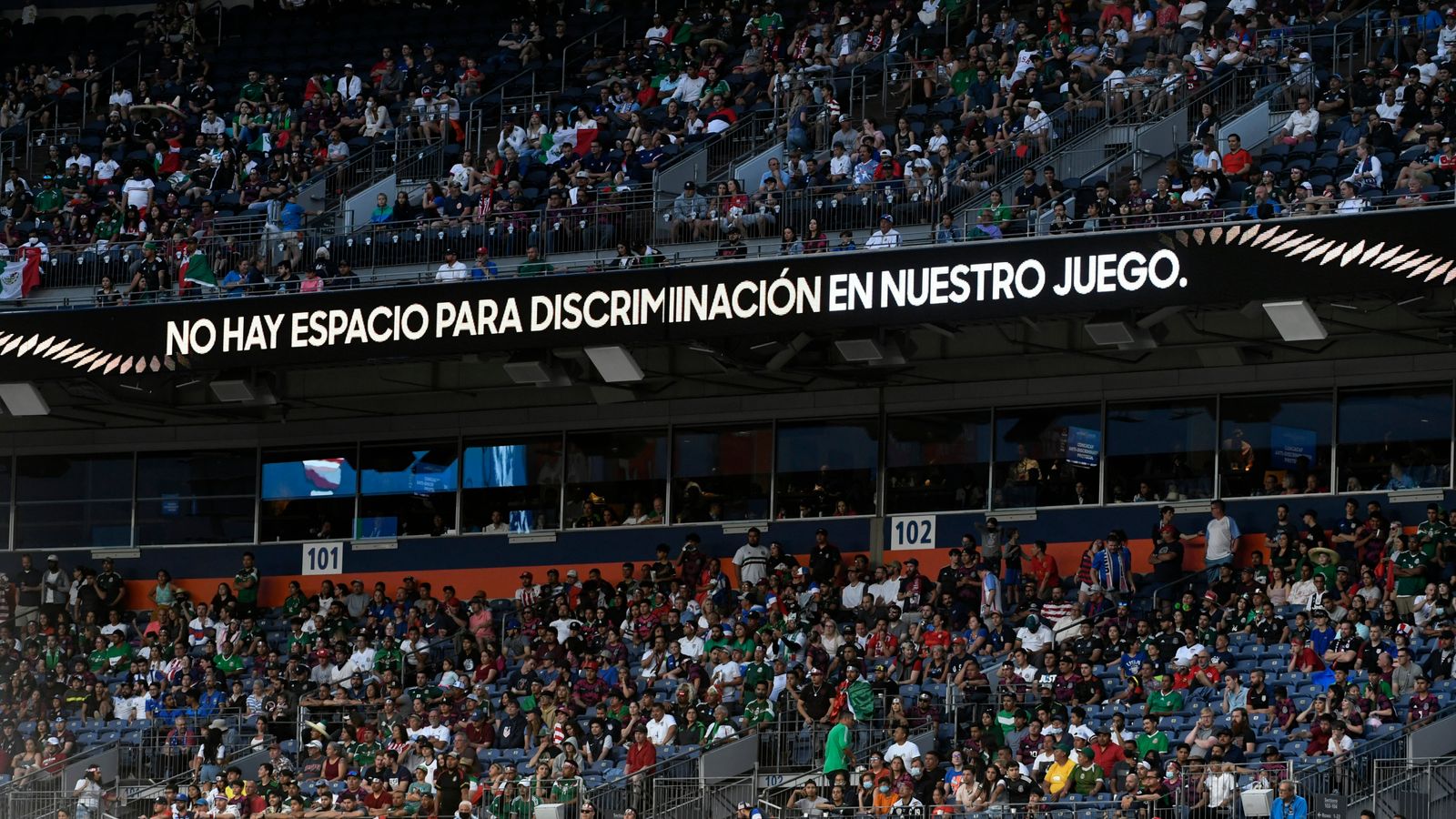 Mexico have been ordered to play their next two home World Cup qualifiers in empty stadiums as part of sanctions from FIFA over a homophobic chant used by their fans during games.
FIFA's disciplinary committee also fined the Mexico Football Federation (FMF) £47,000 and threatened them with a points deduction following chants from supporters during games against the Dominican Republic and the United States on March 18 and 24 respectively.
Mexico's games against Jamaica on September 2 and Canada on October 7 in the final round of CONCACAF World Cup qualifying will be played in empty stadiums as a result of the sanctions.
"I hope this is the first and last sanction that FIFA imposes," said FMF president Yon de Luisa, who warned Mexico's right to co-host the 2026 World Cup could be in jeopardy if the chants persist.
"There's a big risk. If this chant does not end and end now, how can we wish to host a World Cup if we have empty stadia?
"This must end and it must be right now."
Play was repeatedly stopped during Mexico's CONCACAF Nations League final defeat to the United States in Denver earlier this month due to the chant and fans throwing objects at players.